One distinguishing feature of Tower's staff is their unwavering commitment to the project and the client, ensuring successful results and exceeding expectations. Our professionals seek excellence and rise above any challenge that comes their way.
We are committed to the purpose of building diverse and multidisciplinary teams in all work areas because we believe in their innovative potential.
Build a new path for telecommunications in Spain, understanding society's need to continuously forge ahead with solutions and deliver extraordinary results through esteemed industry professionals in the industry.
Become the reference for new telecommunications engineering in Spain.
Anticipate and adapt to the needs of the project. Effectively and efficiently execute any changes to achieve the objectives.
We believe that our team's potential is unleashed under work environments that adapt to their needs. The freedom and independence of our professionals contribute to the exceptional productivity of our teams.
A desire to continuously improve, find solutions, and execute strategies in a way that positively impacts others.
Collaborative work environments and agile methodologies define how we work on each project, providing personalized solutions and real results.
People have always been at the core of what we do. And their needs are our primary way of understanding the world, so seeing things from another person's point of view will always be a priority for the company.
In recent days we had another training day for Tower mentors in which we talked about innovation beyond the manuals.
Because understanding innovation as a democratic process is essential to achieve significant changes in companies. Because beyond the resources or their size, it is a process whose architecture is based on three pillars: culture, responsibility, and simplicity.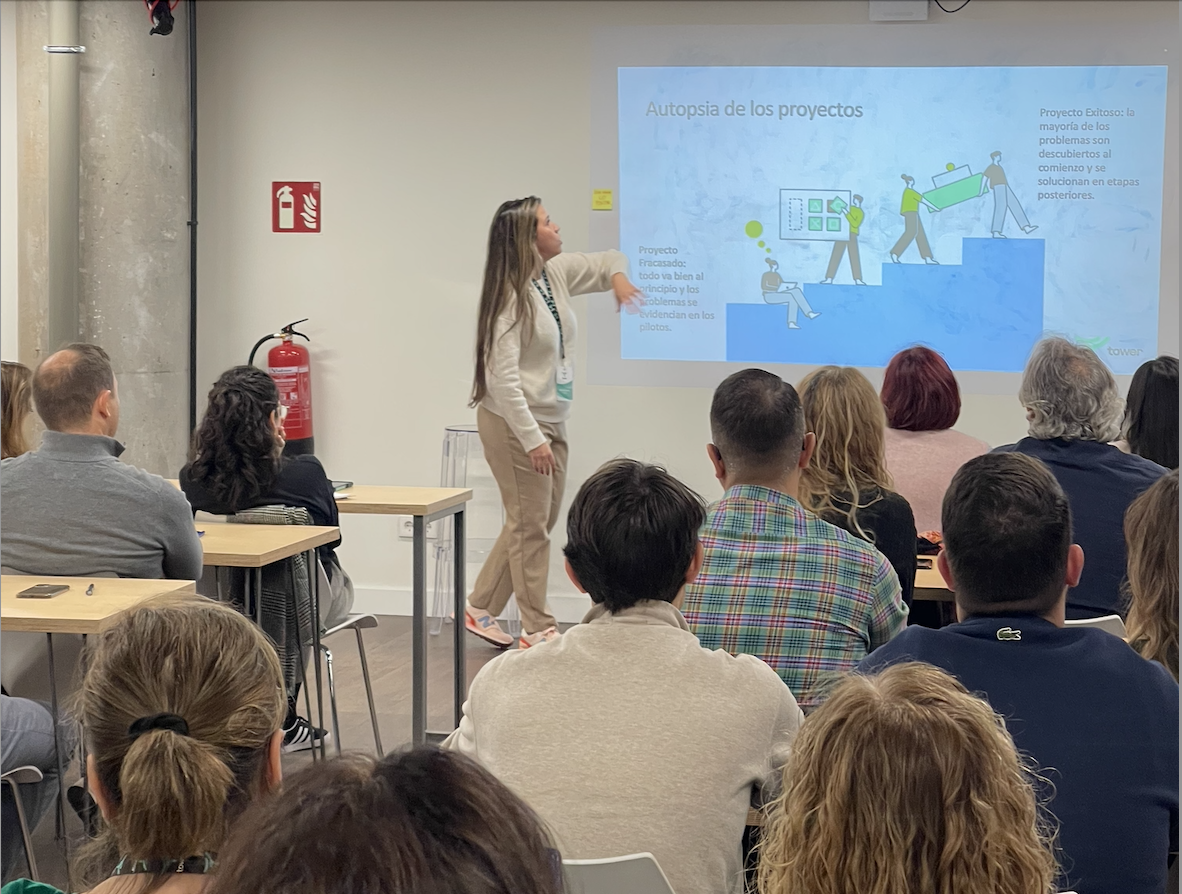 IN THIS SECOND MEETING, WE LEARNED:
Differences between successful and failed projects

Method vs. Creativity

Formula to generate challenges in the organization

Phases of Design Thinking as a methodology to innovate

Myths and facts about failure in innovation
A training program for our work teams was created to strengthen their skills in communication, negotiation techniques, business leadership, innovation, and interpersonal relationships.
IN THIS FIRST SESSION, WE LEARNED:
The importance of learning to build stories (corporate storytelling).
Speak more positively towards other employees and customers, and professionalize communication skills in teams.
Technical training that addresses all the skills necessary to speak in public.
Strategic and creative advice for the articulation of the discourse.
PROFESSIONAL TECHNICAL SUPPORT